Both of my international giveaways came to an end this weekend and now I would like to announce the three winners! 🙂 *drumroll*
So, the two lucky winners who get an eBook copy of The Monster of Silver Creek are:
Natalie Frampton and Ashlyn Williams!
The winner who gets an eBook copy of The Imaginings is:

Congratulations to all of you and thanks to everyone who participated! The winners will be notified via email and will be contacted by the authors who will send them their prize.
~ November giveaway ~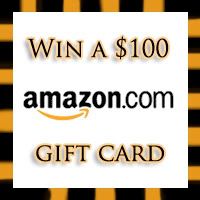 Don't be sad if you didn't win – because here's your chance to win a $100 Amazon gift card as part of the Farsighted blog tour!

That's right! Just leave a comment on this guest post saying something about the post, and you'll be entered into the raffle. I could win $100 too! Please help by voting for my blog in the traffic-breaker poll. To cast your vote, visit the official Farsighted blog tour page and scroll all the way to the bottom. Thank you for your help with that.