Although I'm not very big on New Year's resolutions, I stepped into 2015 with one bookish goal: to read more YA this year. Normally, about 60% of the books I read are adult novels, with crime and contemporary fiction in the majority. This year, however, I decided to take a break from thrillers and add a bit more Young Adult fiction to my TBR list. (If you're a fellow crime reader, fear not. I'm still very much reading and reviewing crime – I just want to add a bit more variety to my to-be-read pile.)
I kicked off February with a UKYA book I've been meaning to read since last year, T. S. Easton's Boys Don't Knit, and I absolutely loved it. I'm currently reading the second book in the series, An English Boy in New York, which is just as hilarious as the first one was, if not more so. I'm really hoping that March will follow the same pattern and I'll discover some more amazing YA reads.
But before we step into the first week of March, I wanted to share with you ten UKYA books I'm really excited about, and which I'm hoping to read in the next couple of months.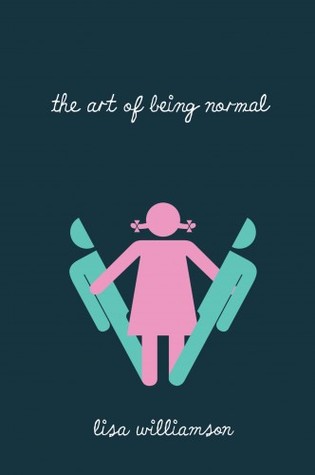 The Art of Being Normal by Lisa Williamson
The Art of Being Normal is THE book all my friends and Twitter followers are talking about this year – and I've heard amazing things about it. I have a feeling it's going to be a truly special and unique read, and I can't wait to finally pick it up.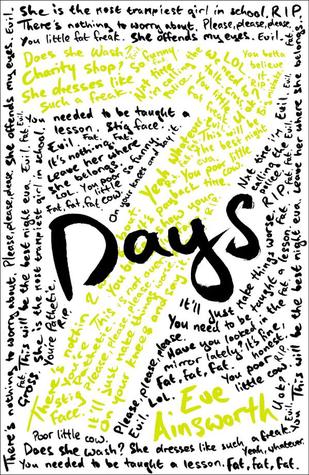 Seven Days by Eve Ainsworth
This one reminds me a little bit of Erin Jade Lange's books (Butter and Dead Ends), both of which deal with bullying and which I absolutely loved. What makes Seven Days even more interesting – for me, at least – is that it's told from the perspective of both the bully and the bullied. I don't think I've ever read a book where we see things through the bully's eyes, so I'm really curious how Eve did it. I also like the idea of hearing the same story from two different perspectives and it's such an intriguing premise. I have a good feeling about this one!
The Lost and the Found by Cat Clarke
I adore Cat Clarke's writing. Undone was unputdownable and is literally one of the best YA books I've read. Ever. It's been a while since I read it but there are certain parts of the book I remember as vividly as if it was yesterday. So adding The Lost and the Found to my TBR was a no-brainer. And, as an added treat, it comes out a week before my birthday. May can't come soon enough!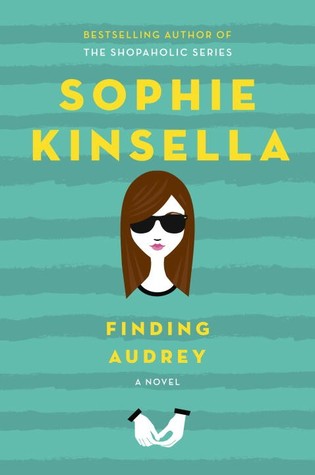 Finding Audrey by Sophie Kinsella
Sophie Kinsella has been one of my favourite authors since my early teens and I've read (and re-read) all the books she's written so far. If that wasn't enough to convince me that I NEED to read Finding Audrey, what makes it even more exciting is that it's Sophie's first YA book. I've loved what she did with her adult books, so I'm really looking forward to seeing how she writes for a younger audience.
The Death House by Sarah Pinborough
Funnily enough, I don't know too many YA thrillers or horrors, even though crime fiction is possibly my favourite genre. The Death House sounds like a cross between sci-fi and thriller and, judging by the early reviews, is a pretty addictive read. I've actually won a copy from Gollanz earlier this week, so I'm hoping to pick it up in the next couple of weeks. Also, can we talk about how creepy that cover is?! It really freaks me out.
The Last Summer of Us by Maggie Harcourt
I love road trips. I love going on them and I love reading about them. They are perfect for the summer when you can read outside while soaking up the sun (or, if you're in England, reading under a warm blanket while it's raining outside, and wishing you were soaking up the sun). Honestly, I haven't heard much about this novel, but I've always enjoyed Usborne's YA books and it sounds like the perfect read to kick off the summer with!
The Devil's Angel by Kevin Brooks
I fell in love with Kevin Brooks's writing while reading The Bunker Diary, which is probably the YA book I recommended most to friends and family. Although it completely broke my heart, I thought the writing and the whole idea was genius, and I really want to read the rest of his books. With only 96 pages, The Devil's Angel sounds like a super quick read, and it's going straight to my library TBR list.
Smart by Kim Slater
If YA thrillers are hard to come by, YA mysteries are even more rare. And I mean proper mysteries. With proper detective work, solving clues, and everything. (Or is it just me? I seriously can't recall reading more than one or two books from this genre/age group.) I was really intrigued by the premise of this one, even more so because Kieran – the main character and narrator of the story – is autistic and is likely to see things a bit differently than others.
Ketchup Clouds by Annabel Pitcher
Ketchup Clouds has been on my wishlist since this time last year, but somehow I never got the chance to actually pick it up. The first sentence of the blurb ("Zoe shares a terrible secret in a letter to a stranger on death row") was enough to convince me that I NEED TO READ THIS. Forget the fact that she told her darkest secrets to a complete stranger, let alone to someone who's in prison, but I can't even begin to imagine how he would respond. And I WANT TO KNOW.
House of Windows by Alexia Casale
I'm totally blaming Hannah from Faber & Faber for this one. Hannah sent us a round-up of this year's books the other week and… well, let's just say House of Windows went straight to my wishlist. It sounds like a wonderful coming of age story (a genre I've always enjoyed) with brilliant characters, and I'm super excited about it.
I'm gutted that it's not out until July, but… oh well. At least it's only four months' wait. Could be worse!
Which UKYA books are you guys hoping to read this year? Are there any other UKYA books you think I should definitely read?